Reconnect with nature

and
discover a

sense of place

on the Meadowood hiking trails.

The trails at Meadowood provide an opportunity for fitness, discovery, and mindfulness. Wander among the redwoods and enjoy the peaceful sounds of nature.
ACTIVITIES
Hiking
Tucked into the hillsides are approximately three miles of mulched pathways leading members and overnight guests around the estate, offering unmatched views of the vineyards that blanket the valley floor and the mountain ranges that envelop Napa Valley.
The installation of the Meadowood Labyrinth presents an opportunity to encourage a reflective experience in a focused and sacred space. The journey to the center brings attention to the present moment, letting go of distractions, hesitation, and responsibilities to others. Designed by acclaimed Master Labyrinth designer Lars Howlett and specific to the site at Meadowood, the Labyrinth is nestled away on the southern portion of the property.
HOURS
Trails available daily, sunrise to sunset
Hiking trail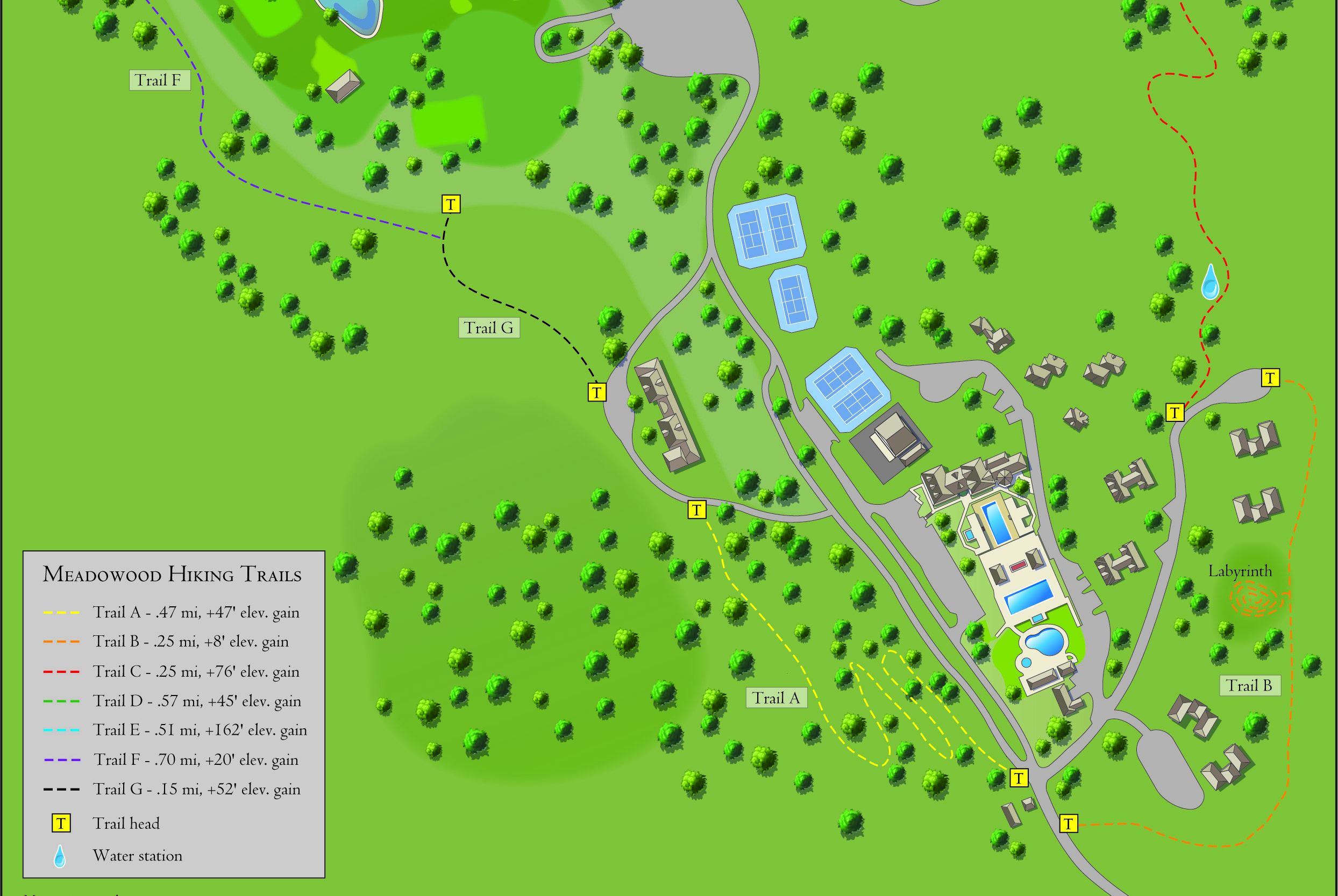 GENERAL HIKING INFORMATION
Trails are open to Meadowood Club Members and overnight guests only.
Difficulty rating is moderate.
Water stations are located at various points on the trails.
View full hiking map